Houston Irrigation System Design and Installation
Residential & Commercial Irrigation Systems
Top-Of-The-Line Irrigation Design and Installation
At Southwest Property Landscaping, we understand the importance of drainage and irrigation to a successful landscape design. Our Licensed Irrigation staff can design and install a system that will provide a sufficient quantity of water to your lawn and plantings, without excess, and use all possible means to ensure efficient control.
Professional Design and Installation
Southwest Property Landscaping understands the relationship between water, soil and plants, and is dedicated to water conservation. We believe that conservation is an important element in being a good steward of our environment. Irrigation systems designed and installed by our professional staff, assist our customers in conserving water by insuring precise timing and coverage, and eliminating any over watering.
A Southwest Property Landscaping Licensed Houston Irrigation specialist will propose the most suitable technical solutions to provide the best value for your dollar. Our team of professional installers will install a system of underground pipe in turf and bed areas, with minimal disruption to your landscape by "hand digging" the lines, rather than using destructive trenching machinery.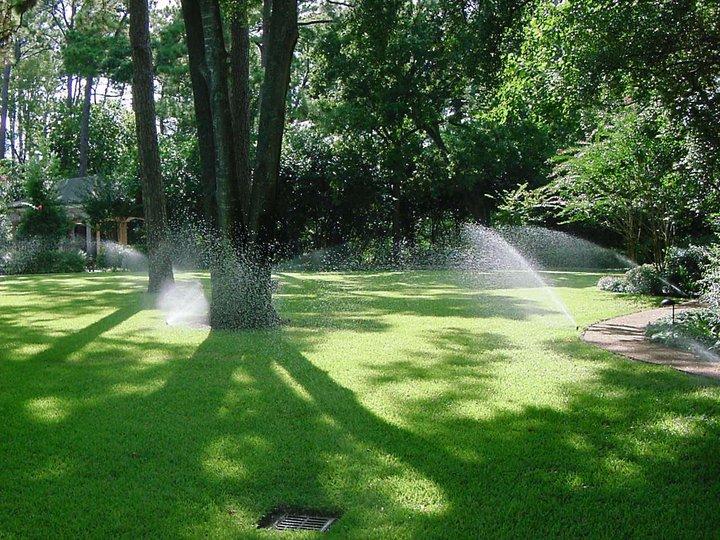 Irrigation System Warranty
Our irrigation system warranty covers one full year, and Southwest Property Landscaping will be available beyond that term for any necessary repairs that may be required.